Information about the Parish Council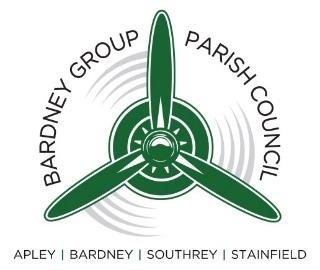 Bardney Group Parish Council currently meet remotely via Zoom. The meetings take place every third Thursday of the month with the exception of August and December.
As a 'grouped' Parish Council, BGPC incorporates the parishes of Bardney, Southrey, Stainfield, Kingsthorpe & Apley with a total population of approx 1950. There are a total of 15 parish councillors split between the wards as follows:-
Apley - one councillor
Stainfield - one councillor
Southrey - one councillor
Bardney - twelve councillors
The Parish Office is based at Bardney Fire Station, Alma Martin Way, Bardney, Lincoln, LN3 5TF.
To contact BGPC call 01526 397406 alternatively email clerk@bardneygroup-pc.gov.uk or admin@bardneygroup-pc.gov.uk
BGPC currently have adopted the 'General Power of Competance'.