Platinum Jubilee Celebrations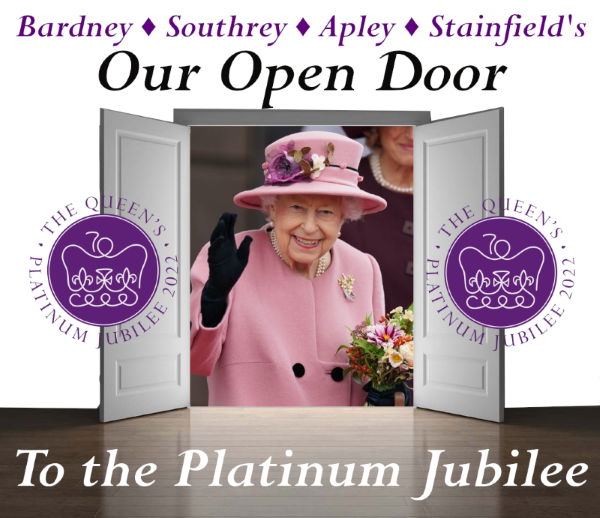 Welcome to the news page for our collective Platinum Jubilee Celebrations taking place over the four day UK Bank Holiday weekend from Thursday 2nd to Sunday 5th June 2022!
Our Commemorative Edition of The Limewoods Magazine for the Queen's Platinum Jubilee is now available online and includes the schedule of events over the four-day Bank Holiday starting on Thursday 2nd June. Paper copies are also available from the Parish Office or selected local business.
Please view at: https://bardney-group.parish.lincolnshire.gov.uk/downloads/file/56/the-limewoods-platinum-jubilee-edition
Official schedule of events which you can watch on tv:
Thursday 2nd June 2022

The Queen's Birthday Parade (Trooping the Colour): Over 1,400 parading soldiers, 200 horses and 400 musicians will come together in the traditional Parade to mark The Queen's official birthday, usually held on the second Saturday in June.

Platinum Jubilee Beacons: The United Kingdom's long tradition of celebrating Royal Jubilees, Weddings and Coronations with the lighting of beacons will be continued to mark the Platinum Jubilee.

Friday 3rd

Service of Thanksgiving: A Service of Thanksgiving for The Queen's reign will be held at St Paul's Cathedral. Further events will be announced in due course.

Saturday 4th

The Derby at Epsom Downs: Her Majesty The Queen, accompanied by Members of the Royal Family, will attend the Derby at Epsom Downs.

Platinum Party at the Palace: The BBC will stage and broadcast a special live concert from Buckingham Palace that will bring together some of the world's biggest entertainment stars to celebrate the most significant and joyous moments from The Queen's seven decade reign.

Sunday 5th

The Big Jubilee Lunch: Every year since the idea began in 2009 The Big Lunch has encouraged communities to celebrate their connections and get to know each other a little bit better, coming together in a spirit of fun and friendship. In 2022 The Big Lunch will bring the Jubilee celebrations into the heart of every community.

The Platinum Jubilee Pageant: Artistic performers, dancers, musicians, military personnel, key workers and volunteers will unite to tell the story of The Queen's 70 year reign in an awe-inspiring festival of creativity. The London based Pageant will combine pomp and ceremony, street arts, theatre, music, circus, costumes as well as cutting-edge visual technology, drawing on talent from every part of the United Kingdom and across the Commonwealth.