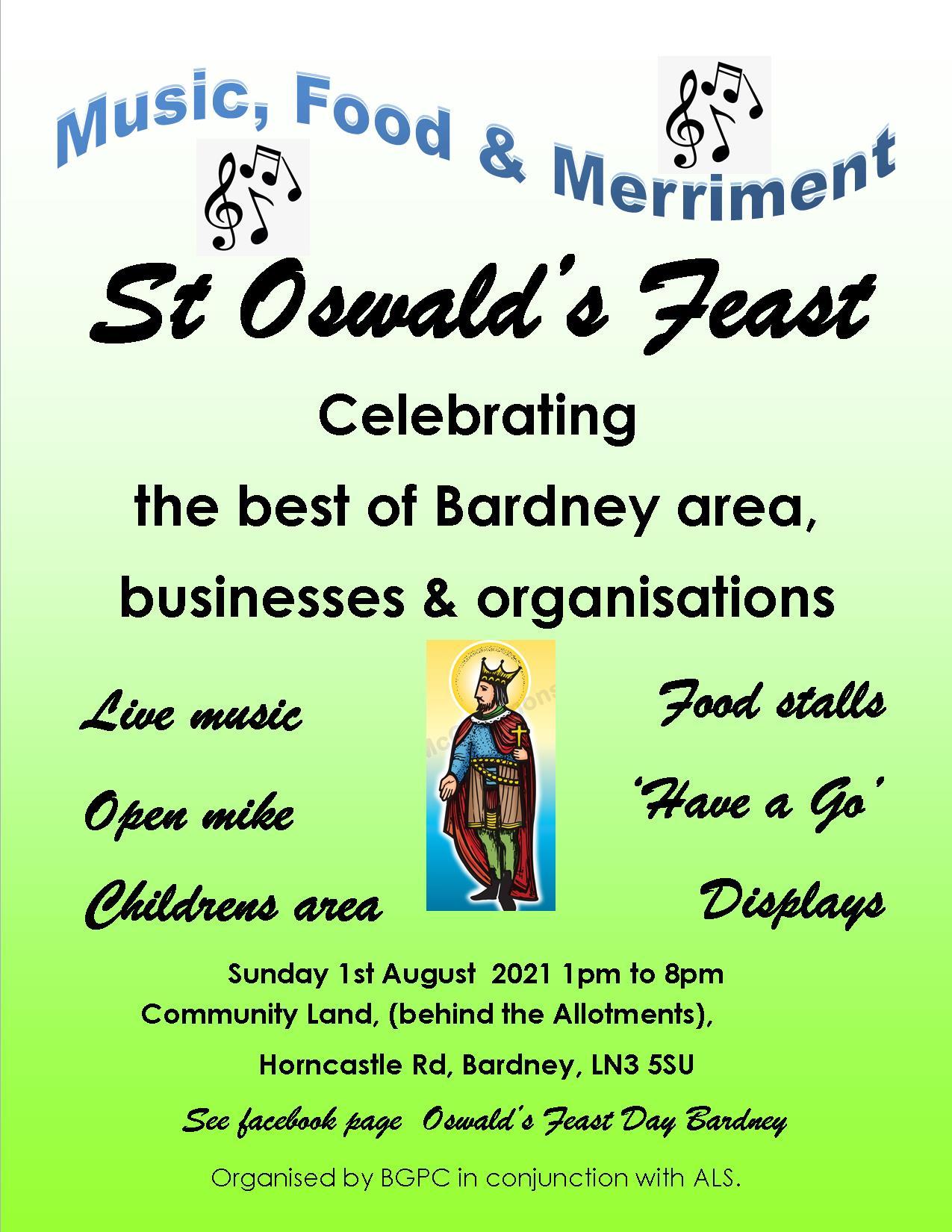 St Oswald's Feast
In Anglo Saxon times, Bardney was famous for its day of celebration, which was known as St Oswald's Feast. Traditionally it was held on the 5th August and St Lawrence's Church continues hold an annual service on a Sunday close to this day. The last twelve months have been a very testing time for our community and thankfully COVID restrictions are slowly being lifted, therefore Bardney Group Parish Council are looking to re-instate St Oswald's Feast. In short, the aim of the event is to bring our community together and help businesses, groups and individuals recover from the impact of COVID.
The event will be held on the Community Land off Horncastle Rd on 1st August, and will take place between 1pm and 8pm, and attendance will be free and open to all. Local businesses, clubs and organisations will be able to attend, have a stall and promote themselves for free. ALS will be providing a children's area and there will also be a stage for live music and an open mike session.
Bardney Group Parish Council will cover the cost of the licence, toilets and events insurance and business will need to bring their own stand and public liability insurance. The cost is being met from money set aside by BGPC to support our community through COVID. If you would like to register to take part the event, please email clerk@bardneygroup-pc.gov.uk or call 01526 397406.