Nominees and Recipients for the 2022 Community Champion Awards
Jayne Hayes - Southrey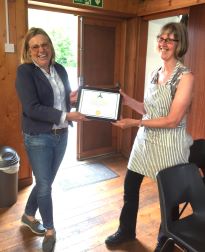 Well known resident of Southrey who previously ran the popular riding school. Jayne acts as the Secretary to Southrey Village Hall Committee and also deals with the bookings. She is also actively involved in a range of other groups within Southrey including the Dabblers art group. Jayne is the epitome of the volunteer who works hard for their community in an all-round capacity.
Warren and Karen Webster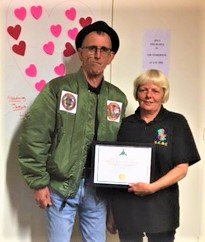 Warren and Karen were so moved by the plight of those fleeing the war in the Ukraine that they arranged to necessary deliver items to those desperately in need help, via their contacts in the Lincolnshire Crusaders as well as the Grimsby, Cleethorpes and District Scooter club. Warren and Karen brought together our community to help those living thousands of miles away. They received positive publicity for Bardney both in the local press and were even mentioned on the Radio 4 program 'Don't Log Off'.
Robert Webb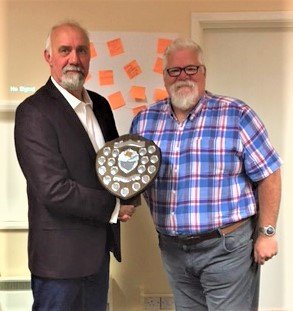 Rob joined Bardney Group Parish Council in 2014 and held the position of Chairman from 2015 to 2021. During this time, he freely gave his time to supporting both the parish council and the wider community. He guided the parish council through a number of positive changes and the adoption of industry recognised best practices. During his time in office, Rob was integral to the creation of St Oswald's Park and St Oswald's Feast Day.
Josie Exton - Stainfield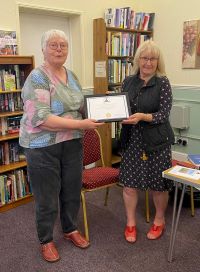 Despite being a small village, Stainfield and Apley Village Hall hosts a range of educational and fundraising events. The Village Hall Committee are very dynamic and have always been determined to keep the hall functioning and usable for residents. Over the last few years the hall has been renovated and received funding from various sources. Josie is the Chairman of the Village Hall Committee and has been instrumental in assisting the rest of the committee achieve their goals for the benefit of the wider community.
Poppie and her friends

Poppie, along with her friends Imogen, Larissa, Grace, Poppy, Annabelle, Faith, Connie, Penny and Taylor, gave up their time to hold a cake bake to raise money for those in the Ukraine. Poppie and her friends endeavours brought together our community to the extent of the Open Door Tearoom having queues outside the door. In addition to this they brought positive publicity to Bardney with their surprise interview with Peter Levy on BBC Look North Yorkshire and Lincolnshire. At a time when Bardney is sadly encountering anti social behaviour by some teenagers, it is wonderful to see youngsters doing something positive and it is only right that the parish council recognise their huge efforts.