Bardney's Twin Village La Bazoge
What is a Twin Village?
Town or Village twinning is an official relationship-builder that started in Europe after the Second World War. The original idea was to repair damaged relationships between France, Germany and the UK by finding towns that suffered during the wars and to pair them. People from these areas were then encouraged to communicate, meet and build good relationships.
Twinning is still a great opportunity for two local communities to stay connected and to maintain links for future generations to benefit from.
Who is Bardney's Twin Village?
La Bazoge is a commune in the Sarthe department in the region of Pays-de-la-Loire in north-western France, near Le Mans. It is also twinned with the Village of Martfeld in Germany and has a population of around 3500. It's location can be viewed here on Google Maps.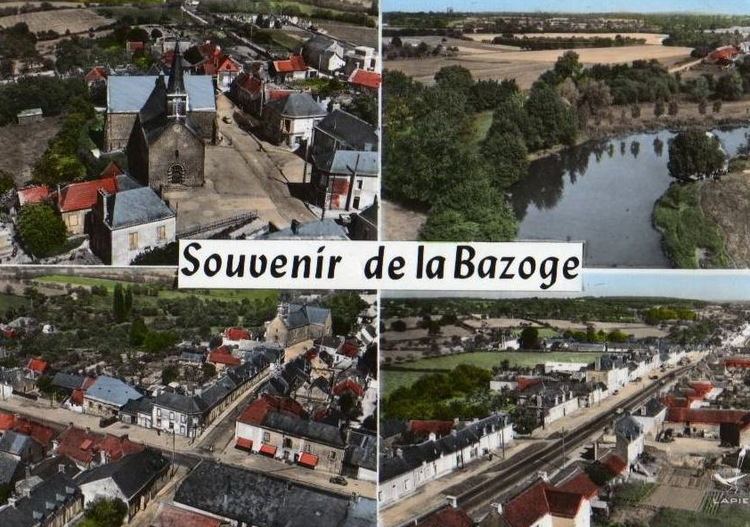 The History of our Relationship with La Bazoge
The agreement for twinning was signed in 1987 and La Bazoge took particular note of the significant wartime history of Bardney during WW2.
The English Twinning Committee was spearheaded by a number of locals including Arthur Frankin, a former Parish Council Chairman from Southrey and links continued to be maintained by Elisabeth Franklin, Mike Rogers and other representatives over the years. Visits took place along with initiatives for school children to interact and correspond.
In 1997, Bardney offered an unusual gift to La Bazoge, a magnificent oak bench made by Roger Audis of the IX Squadron Association to celebrate the 10 year anniversary of the relationship between our two villages. As the municipality did not wish to see the bench damaged by bad weather, it was mutually agreed to make the bench "the Marriage bench" which would be placed for use by brides and grooms in the Town Hall. According to La Bazoge, this single seat in replacement of two separate armchairs would represent a stronger symbol for people who are to unite in marriage. They very much thanked Bardney for this gift.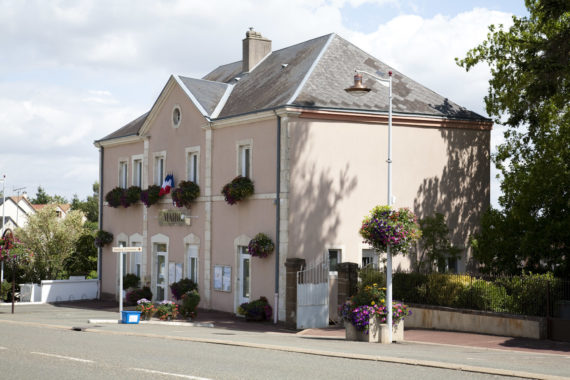 La Bazoge Town Hall (Photo above)
In a return visit in April 2000, the municipality of La Bazoge kindly offered Bardney's residents a fragrant lime tree to remind them of the sweet scent of France.
Over the past 20 years interest in keeping this connection active has sadly dwindled. More people and local groups are actively encouraged to get in contact and reach out to connect with and visit our twinned village!
How do I make a connection with La Bazoge?
Please contact the Clerk at clerk@bardneygroup-pc.gov.uk or Admin Assistant at admin@bardneygroup-pc.gov.uk if you would like to find out more information on how to make contact and get involved.
Learn more about La Bazoge
Official Page (Translated)
Twinning Committee (Translated)