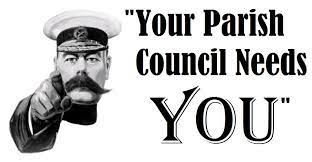 There are currently no vacancies on the Bardney Group Parish Council.
What do councillors do?
Councillors are the champions of their community and give residents a voice on the decisions the council makes. Becoming a councillor will allow you to make a real difference in your community by engaging with residents, local groups and businesses to find out their needs; making decisions on which services and projects the council should take forward; and getting involved locally to ensure that services are meeting your community's requirements.
How long does it take?
The minimum commitment for being a Councillor is two hours per month, in order to attend meetings and there are opportunities to volunteer more time if people wish. This time includes attending meetings, engaging with residents and speaking on behalf of the council to other bodies.
Am I suitable to be a councillor?
Training will be provided to support you in this role. If you have a positive outlook, a can-do attitude and are willing to work as part of a team, we would love to hear from you.
Can I stand?
There are only a few rules to stand for election. You must be:
• A British citizen, or a citizen of the Commonwealth, or the European Union
• 18 years of age or older
• Live in either Bardney, Southrey, Stainfield, Apley or Kingsthorpe.
Here's a few documents with more information:
Being a Good Employer - A Guide for Parish and Town Councillors
Guidance for New Councillor 2019-20
Qualifications for Standing for Election
The Good Councillors Guide 2018
How can I get involved?
For more information about the Bardney Group Parish Council or this website, please contact the Clerk to the Parish Council